Stan Tessmer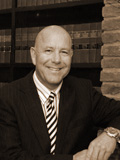 Born: Vancouver, British Columbia
Education: Bachelor of Commerce and Bachelor of Law, UBC
Areas of Practice:
Criminal Defence
Impaired Driving / Drug Charges
Civil Litigation / Civil Forfeiture
Constitutional Law
Stan Tessmer founded Tessmer Law in 1985, originally specializing in drinking and driving cases for several years before moving towards drug-related cases as well as search and seizure. In 1997, Stan realized there was a growing need for an outstanding advocate and defence lawyer in the Okanagan – so he moved his practice to Kelowna where he has been ever since.
Stan has appeared before the Supreme Court of Canada twice and been victorious on both occasions – once for famously acquitting the "Jelly Bean Murderer" of Gastown, Vancouver. But that's not all – Stan has been a commentator for "Recent Developments of the Law" on CBC and was featured on the front page of the Vancouver Sun for his impaired driving expertise.
Stan's passion to advocate and present your best possible case has caused him to expand the firm's service-range in 2008 to include Aboriginal law, civil litigation, commercial litigation, commercial-corporate law, construction law, real estate and conveyance, banking and finance, and more.
When not battling in the Law Courts, Stan can be found on the squash court, kiteboarding in Los Barriles, Mexico, or wakeboarding at his cabin on beautiful Christina Lake.